Digital Skills – funding changes 1st August 2021
The removal of funding for Digital Qualifications for Post 16 is upon us. From the 1st of August funding will be removed for all ICT and digital qualifications at entry and level 1 from all Awarding Organisations.
This information can be found on the UK Government website here: Digital Skills Funding Entry Level to Level 1. Here is a list of all the digital qualifications with funding to be removed on the 1st August: ICT and Digital Qualifications with removed Funding
Essential Digital Skills (EDSQ) is the legal entitlement for all learners post 16, these are offered at Entry and Level 1.
TLM is currently running (online) workshops for those centres preparing for August onwards, these include an overview of the qualification, the specifications, assessment standards, TLM systems and a demonstration of the support packages developed and ready to assist in delivery.
The support pack includes:
Lesson plans.

These are to help centres get started with the new framework. Designed for guidance only, allowing you to adopt a flexible approach to suit learners needs.

Diagnostic Tool.

FREE, unlimited use – a great resource for all centres completing EDS.no matter the Awarding Organisation used.

Full sample assessment for entry and Level 1.
Online transaction stimulator.
Workshops are delivered by a lead TLM moderator who can assist you with any questions on best practises for delivering this new qualification standard.
If you would more information or have any questions then please complete this short form, which will be responded to as soon as possible.
Alternatively, you can contact us either via phone at 01827 305940 or via email helpdesk@tlm.org.uk.
---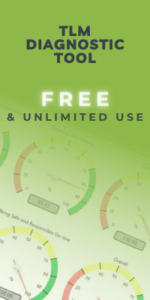 Essential Digital Skills – TLM Support

TLM is extremely proud to announce that our Essential Digital Skills Diagnostic tool is now free to all training organisations. With no restriction on learner numbers, this gives all training providers unlimited use.
Completing our new account form is all that is required to register your training organisation and access this resource instantly.
Your learner results are easily accessible, with a wide range of results styles to suit your needs. Information will be shown on the five subject areas as well as an overall grading.
For more information you can follow the link to our dedicated Baseline assessments page: