New Dates for Support Workshop for Essential Digital Skills
Dates available in March and April for the TLM Support workshops. This workshop is for TLM Centres ONLY.
A senior member of the Quality team will deliver the workshop. They will review the TLM process and discuss the delivery of the Practical Assessments. You will receive the TLM Support package that includes:
Lesson plans and support materials

For Level 1 and access to Good Things Foundation materials for Entry.
These are to help centres get started with the new framework. They are designed for guidance only but provide an excellent template for developing your own plans – allowing you to adopt a flexible approach to suit learners' needs.

TLM Diagnostic Tool

This is for unlimited use – it is a great resource for all centres completing EDSQ, no matter the Awarding Organisation used. It provides a snapshot of Learners' abilities and enables your delivery to be tailored to meet their specific needs.

Full sample assessments

For both Entry and Level 1.
Giving you a clear picture of the challenges, format, and style of our live assessments.

TLM online transaction simulation

An online shop simulation to help Learners practice and develop their experience of using and completing online forms.
Unlimited access.
Dates available for TLM Essential Digital Skills Support Workshop
Friday, 18th February. 11:00am – 12:30pm
Friday, 4th March. 11:00am – 12:30pm
Friday, 18th March. 11:00am – 12:30pm
Friday, 1st April. 11:00am – 12:30pm
Friday, 15th April. 11:00am – 12:30pm
---
TLM Diagnostic Tool – Free to all centres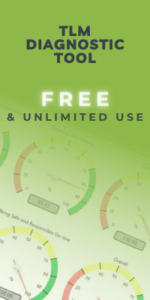 TLM is extremely proud to announce that our Essential Digital Skills Diagnostic tool is now free to all training organisations. With no restriction on learner numbers, this gives all training providers unlimited use.
Completing our new account form is all that is required to register your training organisation and access this resource instantly.
Your learner results are easily accessible, with a wide range of results styles to suit your needs. Information will be shown on the five subject areas as well as an overall grading.
For more information you can follow the link to our dedicated Baseline assessments page: baseline.theingots.org